Color Inspiration Palette to do Daring Things from This Unique Source
The perfect color inspiration palette never eludes you, does it?  When you decide to paint a room does it happen like this?  You run to the paint store, pick one chip, get the paint mixed, purchase the paint, paint the room and voila!  The perfect color.
Probably not.
If you're anything like my wife and I, you select a fist full of paint chips, take them home and hold each up in the room in different light comparing them to other elements in the room.  Study it for several days.  Maybe you return to Sherwin Williams a dozen times for more chips.  My wife takes them in the car with her and scatters them about the passenger seat so she can study them between stops.
Then, when you think you've narrowed it down to your top three, do you purchase the little sampler size and paint big swatches on the wall?  If you're lucky, you purchase one of those three, if not, the process begins again.
So do we!
We love color and since we're avid flower gardeners, we get much of our color inspiration palette from our flower garden.  We experiment with flower combinations in the perrenial garden and paint color combinations in our home.
So to make it interesting, we matched up some of our favorite flower combinations with paint chips to create some amazing paint color combinations to share them with you.
Living Color Inspiration Palette from our Garden
We're delighted that you're seeing it too!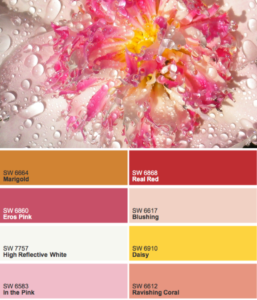 My wife calls this her "Fave Peony," but she doesn't like to say it loud enough for the others to hear her. Pictured here with some irrigation droplets sparkling in the morning sun.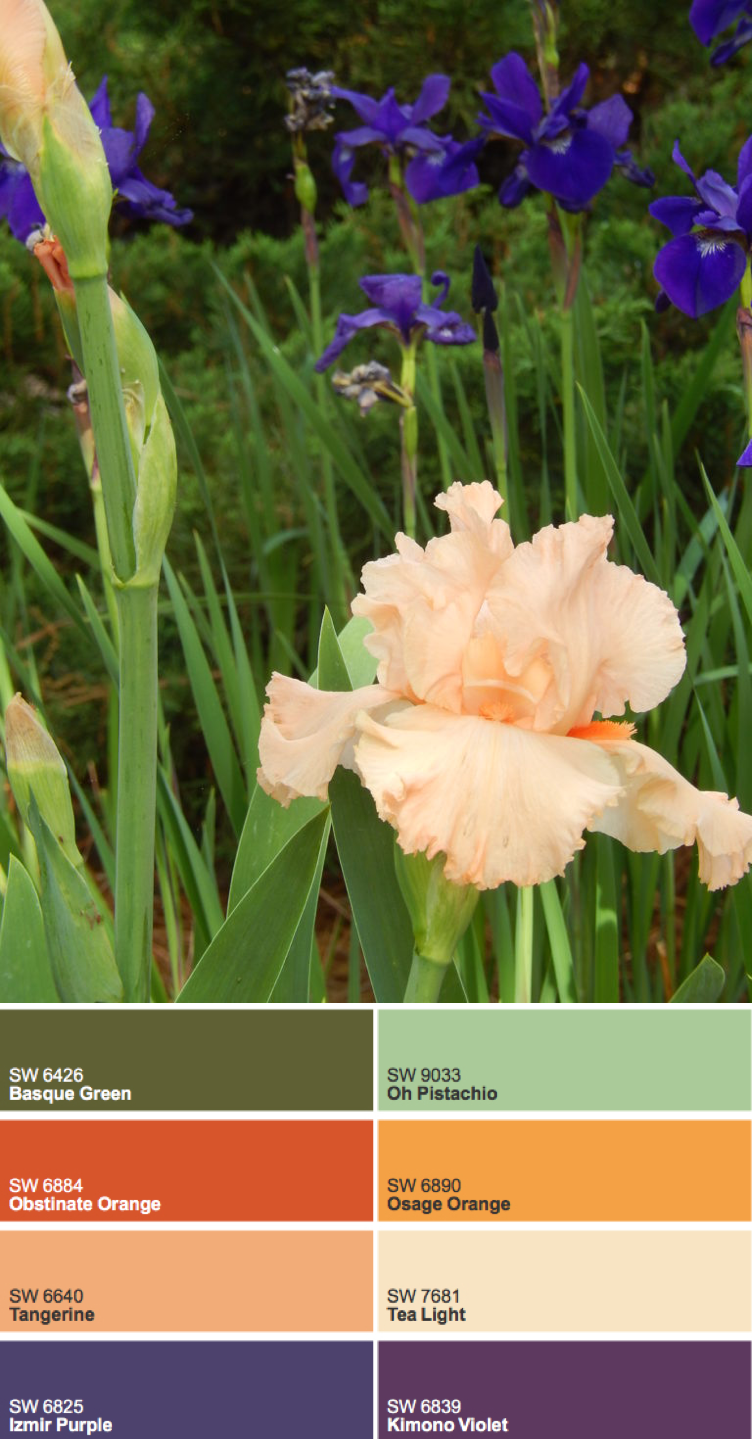 This color palette inspiration comes from our garden, Purple Siberian Iris are the backup singers for this showy peach Alaskan Iris.  Faithful to return and bloom every year even in part shade.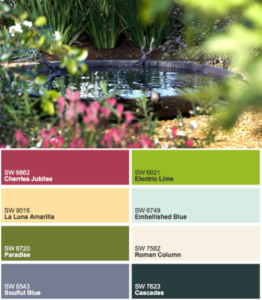 Have you ever tried to match the color of the surface of water?  Now you have it!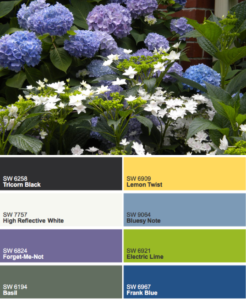 These two hydrangeas gave us an amazing color inspiration palette.  Breathtaking too!
Our garden is one of the reasons we love being home.  It gives us inspiration for a natural paint color palette, is the backdrop for every family gathering and feeds our souls so many ways that enrich our lives.
We hope it has inspired you too.
Here's something For customers in Birmingham, AL only.
The Lagniappe
If you'd like to match your own photo to a color pallet, you start with Sherwin Williams Match A Photo.
Enjoy!